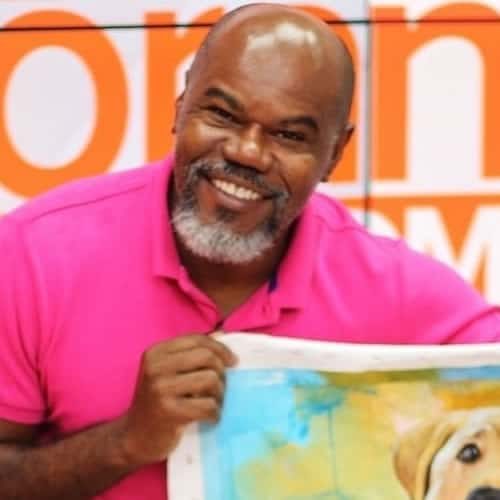 Tom Ruthz is a Brazilian artist born in Rio de Janeiro. Ruthz began his painting career focusing primarily on fine arts. Although he has never received formal training, Ruthz has been painting professionally since 1988. He is also well-known for portrait work and horse paintings. He became sought after in Sarasota for dog and other pet portraits.
Before Tom came to the United States, he lived in Buenos Aires, London, Amsterdam and also showcased his work in the Netherlands, Germany, England, France, Italy and other European countries.
He has been living in the USA since 2011, and in 2019 he became an American citizen.
Tom's artwork is very colorful, it will bring happiness to your home. When Tom is painting live, he paints with the canvas upside down and most recently, he has been creating some pieces using his fingers as brushes. Tom is constantly experimenting with new styles and techniques.
Throughout his career, he has received many awards at various art competitions in Brazil, Italy, the USA and other countries.
Currently Tom owns Rio Art Studio & Gallery, located in Sarasota, Fl. Here he has his permanent show while teaching painting and drawing for all skill levels.
Tom paints live at Cafe BarBosso every Friday and Saturday evening.