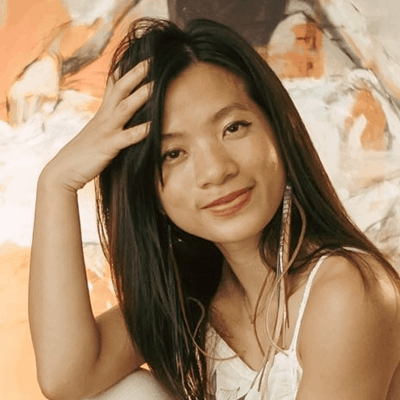 Ha Pham is an artist of Vietnamese origin, currently living in Sarasota, Florida. Ever since she was little, she was seen with a sketch book in hand, attempting to recreate what she saw in life. Her work is a combination of abstract shapes of vibrant burst of colors in the background with more refined brushstrokes in the foreground. She leans toward the sensual part of human nature expressed through bold brush strokes, colors, and textures.
Although she never had formal training, she studied portraiture with a local portrait artist, Jon Greely, where she learned to work with forms, lights and shadows. Subsequently, she went to study with Charles Miano at the Southern Atelier in an informal studio setting, and then with Romel de la Torre and Kevin Beilfuss.
She works with all type of mediums, although Oils and charcoal remain my favorite, but often time combine more than one medium in one painting to get the desire look. In 2012, she was awarded The Most Promising Young Artist award at Towles Court art show. Ha continues to exhibit her work throughout Sarasota with most recent ones at the Players Theater in November 2016 and at Urbanite Theater and Barbosso currently.